Gizem Taştemel Dinçkan Made a Presentation at the Eastern Mediterranean University - March 2019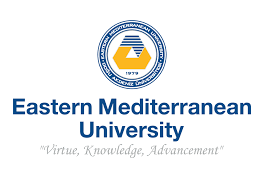 Gizem Taştemel Dinçkan, senior consultant at the Internal Controls, Internal Audit and Fraud Investigation Department of Cerebra CPAs & Advisors, delivered a presentation titled "21st Century's Economic Crime: Occupational Fraud" on 11 March 2019 at the 7th Career Days of the Eastern Mediterranean University, the Turkish Republic of Northern Cyprus.
Beside the faculty members, the Dean of the Faculty of Business and Economics Prof. Dr. Selcan Timur and the Chair of the Business Department Assoc. Prof. Dr. Şule Aker also attended the presentation. During her presentation, Gizem gave information as to the deterrence, prevention and identification of fraud, conflict of interest, corruption, assets misappropriation and financial statements fraud.
She also talked about her current position as a "Senior Consultant" at Cerebra and shared her experience in professional life after graduation. Gizem also highlighted the importance of internship practice at the career path in her speech.