Fuat Kanmaz, CIA, CISA, CFE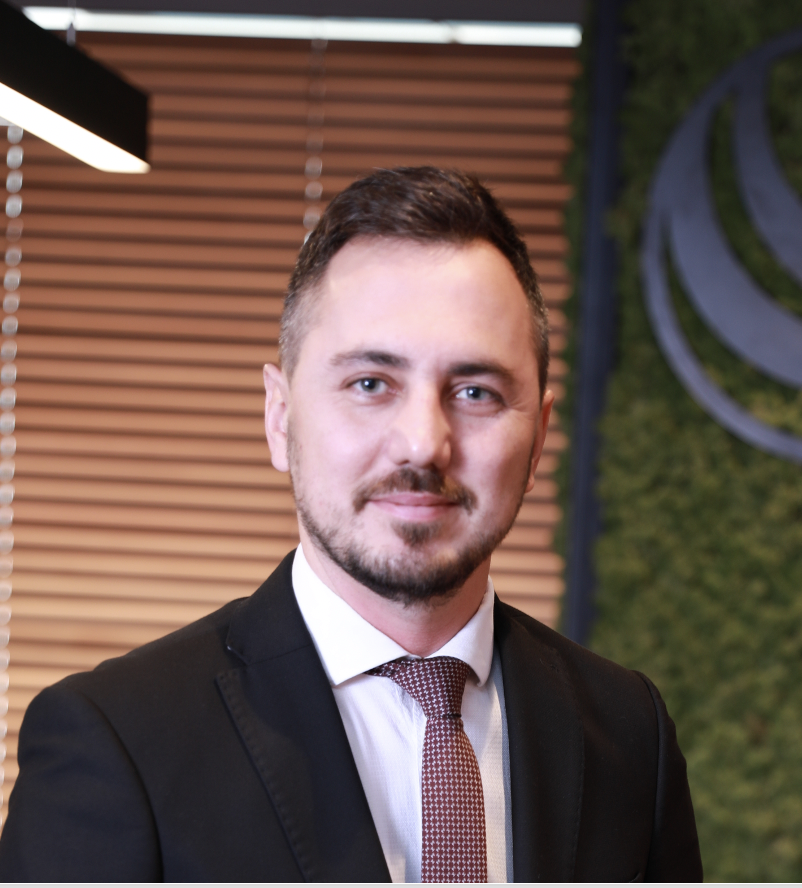 Fuat Kanmaz, CIA, CISA
Manager
Professional Experience and Expertise
Fuat serves as a Manager for the Cerebra's Advisory Department. He has experience in the areas of internal audit and risk management.
He helps companies identify and manage risks, improve financial, operational, and information technology processes, find opportunities for cost reduction, and evaluate and implement effective internal controls. Fuat has been heavily involved in all aspects of process evaluation and documentation, conducting fraud investigations, risk assessments, performance measurement, root-cause analysis and special projects requested by the management.
Fuat mainly carried out the following processes in the areas of internal audit and risk management activities:
Execute IT and financial audits including testing to ensure adherence with established controls, and reporting known or possible deficiencies,
​Identify risks and process deficiencies of IT and business processes solutions and/or processes,
Perform information control reviews to include system development standards, operating procedures, system security, programming controls, communication controls, backup process, disaster recovery, business continuity, and system maintenance,
Monitor the risk management system of the organization whether is sufficient or not for identifying, measuring, and eliminating the risks that may be encountered in all activities,
Prepare formal written audit reports and supporting work papers that document testing and conclusions on the adequacy of controls,
Present audit findings to management, advising management on risk mitigation strategies, and delivering training to staff,
Perform data analysis and research within the company systems and support operational/financial audits,
Perform fraud investigations in suspicious transactions detected by fraud analytic program.
Fuat, worked at İhlas Holding A.Ş between 2011 and 2015. He took an active role in the establishment of the internal audit and executing of internal audit activities within the framework of international standards with a risk-focused approach. Some of the subsidiaries he audited include; Health, Education, Marketing, Production and Publishing sectors.
He was responsible for restructuring the internal audit function in Şok Marketler T.A.Ş. He prepared the company's internal audit plan in line with the company's rapid growth strategy. His field of expertise is overseeing and auditing the effectiveness and design of internal controls related to variety of different processes such as revenue & receivables (order to cash), purchase & payables (purchase to pay), supply chain, warehouse management, legal, and human resources, etc.
Fuat started to live in the U.S.A between the years of 2017-2019. During his stay, he worked for All City Limo LLC. which operates in the service sector. He was responsible of establishing the operational processes that shows the workflow of the company, determining the key controls, creating performance indicators and evaluating to fraud risks across the company.
In 2019, he provided consulting services to a restaurant, whose capital is financed by foreign partners, in the areas of process restructuring, evaluating the internal controls, measuring the profitability and efficiency to maximize profits and fraud prevention and detection.
Professional Membership & Certifications
Fuat is a Certified Internal Auditor (CIA), Certified Information System Auditor (CISA), and Certified Fraud Examiner (CFE). He is a member of The IIA (Institute of Internal Auditors) and the ISACA (Information Systems Audit and Control Association).
Education & Language
He graduated from Dumlupınar University Public Administration in 2009. He speaks English.