Fikret Sebilcioğlu re-elected as a Board Member of Ethics and Reputation Society - March 2019
Cerebra has been the supporter of ethics and compliance initiatives all over Turkey since it was founded in 2009. As part of this endeavour, our managing partner, Fikret Sebilcioğlu, has been re-elected as a Board Member of Ethics and Reputation Society of Turkey (TEİD) in the 7th Ordinary General Assembly.
The 7th Ordinary General Assembly of TEİD was held at the headquarter of TOFAŞ Türk Otomobil Fabrikaları A.Ş. on 26 March 2019. In the General Assembly, the new members of the Board of Directors and Audit Committee were elected. In the first meeting of the Board of Directors following the General Assembly was held and Mr. R. Ertuğrul Onur, General Counsel & Company Secretary of Coca-Cola İçecek, was elected as the Board Chairman and Mr. Emre Çolak was elected as the Vice Chairman.
About TEİD
The Ethics and Reputation Society which was established in 2010 with the aim of not only business ethics culture to be the keystone of the written culture of the entire companies in the Turkish Business but to guide the companies to create their business ethics policies and principles, but also helps them adapt these values to their administrative and commercial functions. TEİD has over 130 corporate members who manage 14% of the GDP in Turkey and have over 200.000 employees.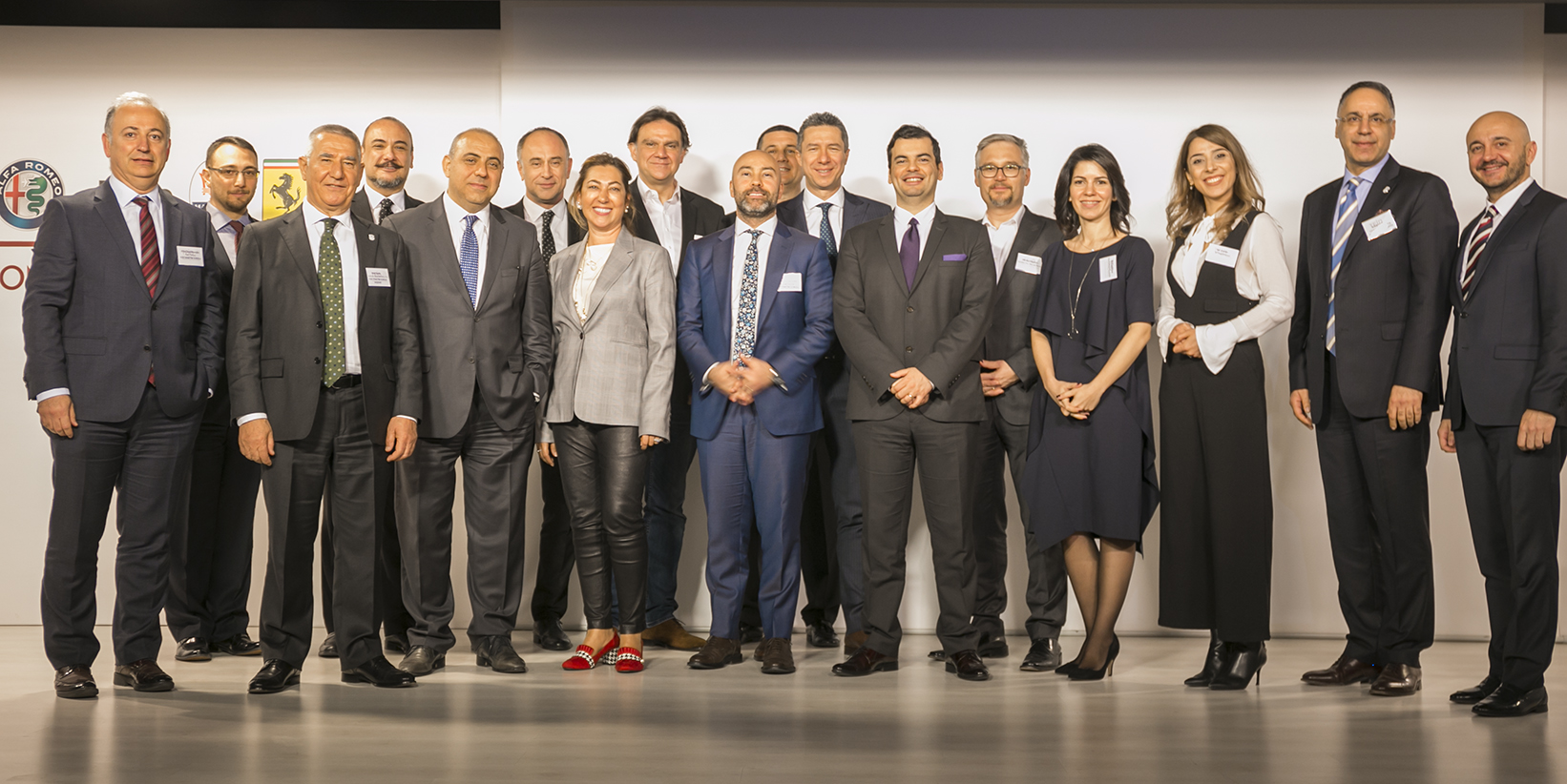 The new management team of TEID is as follows:

Board of Directors
| | | |
| --- | --- | --- |
| Name Surname | Company | Title |
| R. Ertuğrul Onur | Coca-Cola İçecek A.Ş. | Board Chairman |
| Emre Çolak | Bireysel Üye | Vice Chairman |
| Menteş Albayrak | AG Anadolu Grubu Holding A.Ş. | Accountant |
| İdil Gürdil | KPMG Akis Bağımsız Denetim | Board Secretary |
| Ahu Gün Akkal Ekşi | Allianz Sigorta A.Ş. | Permanent Member |
| Ali Murat Vural | Bersay İletişim Danışmanlığı A.Ş. | Permanent Member |
| Asım Barlın | Solmaz Gümrük Müşavirliği A.Ş. | Permanent Member |
| Güray Karacar | Bireysel Üye | Permanent Member |
| K. Altuğ Özgün | Bireysel Üye | Permanent Member |
| M.Fevzi Toksoy | Actecon Danışmanlık A.Ş. | Permanent Member |
| M. Fikret Sebilcioğlu | Cerebra CPAs & Advisors | Permanent Member |
| Okan Demirkan | KDK Hukuk Bürosu | Permanent Member |
| Tayfun Zaman | Reanda Turkey | Permanent Member |
Audit Committee
| | | |
| --- | --- | --- |
| Doğu Özden | Tofaş Türk Otomobil Fabrikaları A.Ş. | Chairman |
| Aslı Ertekin | BP Exploration (Caspian Sea) Ltd. Türkiye Şubesi | Permanent Member |
| Ersun Bayraktaroğlu | PwC Türkiye | Permanent Member |
Board Substitute Member
| | | |
| --- | --- | --- |
| Ece Ürkmez Elbirlik | İnci Holding A.Ş. | Substitute Member |
| Filiz Toprak Esin | Mehmet Gün & Gün Partners | Substitute Member |
| Kayra Üçer | Hergüner Bilgen Özeke Avukatlık Ortaklığı | Substitute Member |
| Meltem Azbazdar | Mey İçki San. ve Tic. A.Ş. | Substitute Member |
| Seçkin Savaşer | Goodyear Lastikleri T.A.Ş. | Substitute Member |
Audit Committee Substitute Member
| | | |
| --- | --- | --- |
| Emine Akad Gürpınar | L'Oréal Türkiye Kozmetik Sanayi Ve Ticaret A.Ş. | Substitute Member |
| Michael Kuckein | Sandoz İlaç Sanayi ve Ticaret A.Ş. | Substitute Member |
| Uğur Değirmenci | Keskin – Değirmenci Partners Avukatlık Ortaklığı | Substitute Member |