Integrity is a Claim, Proof is in Our Behaviour: The Future and Behaviors We Must Adopt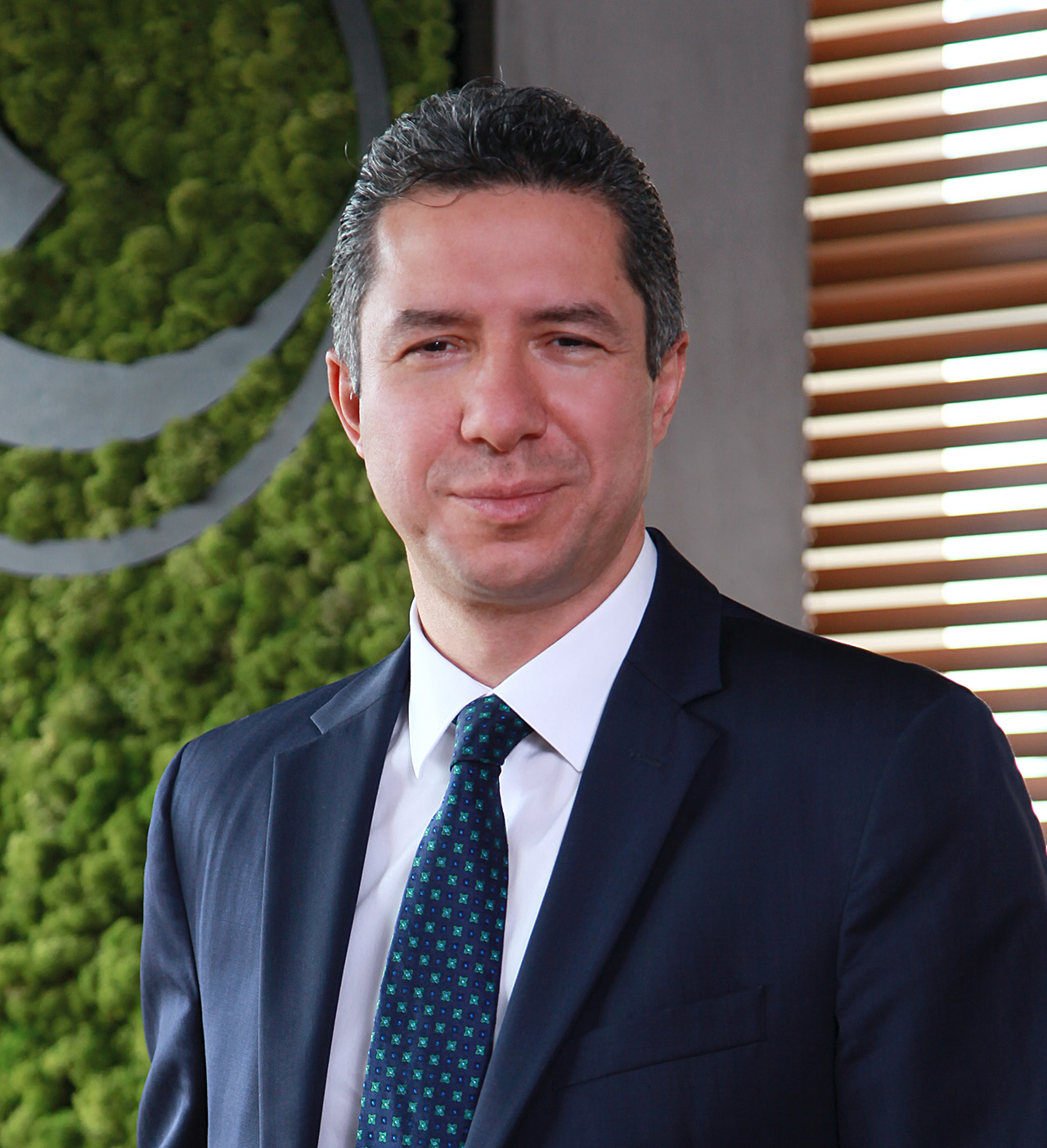 Fikret Sebilcioğlu CFE, CPA, TRACE Anti-Bribery Specialist
Managing Partner
Internal Controls&Forensic
The concept of "integrity" is one of the most commonly made claims we encounter in ethics and compliance programs. This claim can be proved only through our behaviors since an action is worth a thousand words.
When we look at the developments in the last decade, we see that the misconducts of employees (corruption and bribery, misappropriation of assets and fraudulent financial statements) have reached levels that cannot be ignored. The effects of such incidents, which have been present throughout history, are now felt more than ever due to a globalized economy and the complexity of business partnerships (third parties). As the misconducts increased the cost of doing business, businesses with integrity began to lose, competition deteriorated, inefficiency increased, and improper transactions damaged the accuracy of financial statements. As a result, the most precious thing in the market, "trust", has been and is being constantly eroded.
When even the most corrupt global companies (in particular those based in the United States) started to suffer from this race to the bottom, developed economies were compelled to take precautions. With the help of this headwind, laws with crossborder effect such as the FCPA and the UK Bribery Act have been enacted and strictly implemented.
"Ethics and compliance" became the focal point of these efforts as these developments unfolded. Because the antidote to the encountered problems was clearly to focus again on ethics and compliance issues. This journey perceptibly began with the Federal Sentencing Guidelines in 1987.
Since then, important measures have been taken in ethics, compliance and reputation, and in particular, in the fields of anti-bribery in global companies with the effect of regulations. These measures focus on ethics and compliance programs, which are a critical part of the internal control system. Today, ethics and compliance programs have become an indispensable tool and function, especially regarding the issue of mitigating the ethical and compliance risks of global corporations and business partners.
In this article, I would like to draw your attention to an important threat awaiting companies in the struggle I mentioned above and share some examples as well as my solution proposals.
Claims in Ethics and Compliance Programs
A review of corporate ethics and compliance programs reveals how these programs include many claims about honest and lawful business practices in the framework of business ethics. "We do business fairly", "Transparency is a foremost concern at our company", "Honesty and integrity are the priority values we observe in our business processes", "As a company, we stay away from conflict of interest" or "We do not accept gifts or benefits that can affect our decisions and behaviors" are just a few examples of these claims.
In fact, integrity is a claim, proof is in our behaviour. In this context, the accuracy of any such claims made through the perspective of ethics and compliance needs to be proved, in other words, they need to be integrated into our business life through our actual behavior. Otherwise, not only all these fancy words fail go beyond being just claims, but the carefully prepared ethics and compliance programs become empty shells, in which the employees lose their trust.
Future and the Behaviors We Must Adopt
These claims may become true only if all the employees of a company, especially the leadership, take on responsibility and put into practice what is contained in ethics and compliance programs in their daily business lives. Many activities and manners can be considered in this context. Here, I will offer you only a few suggestions.
Suggestion 1 - Put your company's senior management in the field and have them communicate more with employees on ethics and compliance issues
I believe that your company's senior management (board members, CEO, department managers) should get down in the field in order to carry into effect the important claims mentioned in ethics & compliance programs and to show their sincerity with their behaviors and always keep in touch with the employees and the processes about these issues. For example, the following practices can be adopted in this framework:
The management must take every opportunity to demonstrate that no compromises are to be made on ethics and compliance. Experiences can be shared about suppliers, customers and service providers with whom the company severed business ties due to their failure to follow your standards. Such concrete actions and the ethical decision-making process behind them will have a positive impact on the employees.
At an event organized exclusively on the International Anti-Corruption Day, your CEO can explain to the employees how sensitive your company is against bribery and tell about the measures taken to prevent it. At this event, the staff can ask questions to the CEO directly.
Your management can take an active role in NGOs that focus on ethics and compliance issues. They can transparently share the company's practices with the relevant associations and the society.
Suggestion 2 - Carry out internal investigations effectively and, if necessary, take bold decisions
Internal investigations are one of the most critical points of transparency and accountability. When an incident is reported at your company, it should receive proper care, an internal investigation should be initiated if necessary, and at the end of this investigation the full disciplinary action should be taken, which is the clearest message given to the staff. A most significant evidence of claims about "integrity" in ethics and compliance programs would be to question high-level executives if necessary in the course of an internal investigation, or take bold disciplinary actions against senior management when there is a concrete evidence of their involvement regarding misconduct.
In other words, it is of utmost importance for an ethics and compliance program to be fairly applied to all employees, including senior executives.
Suggestion 3 - Organize an ethics and compliance risk management seminar
Risk assessment and management function is considered as one of the most critical elements for the effective implementation of ethics and compliance programs. Risk management involves identifying, evaluating and prioritizing risks while this process also takes into account the likelihood and potential impacts of the risks.
Ethics and compliance risks cannot be determined independently of the business processes. To identify these risks, all major departments must come together and discuss and determine the vulnerable areas. As the risks constantly change, such a study needs to be conducted periodically.
If you have not yet conducted such a study, this work can create a very productive environment where many of the statements in your ethics and compliance program are discussed. The higher your gains will be the more the risks of your company are discussed by your critical employees and the more transparent and sincere the behaviors are.
Suggestion 4 - Increase awareness on important days and weeks about ethics and compliance issues
Look at all the important days as an opportunity and try to use them in a most efficient way. In the days and weeks like the International Fraud Awareness Week, International Anti-Corruption Day, Ethics and Compliance Week, you can develop concrete projects and convey to staff many good practices and technical issues. Here are a few ideas to try:
Invite experts as speakers.
Have your Ethics and Compliance Manager, CFO or HR Director emphasize ethics and compliance policies by providing statistics on recent ethics, compliance and reputation issues. For example, share how many incidents are reported through your whistleblowing system in a certain year, their types and the responses given to them.
Ethics and compliance incidents that have been disclosed in public may be discussed and opinions may be shared on measures to be taken in order to help the company avoid such incidents.
Participation of your company's CEO or Board members in these events and their sharing of experiences with staff will augment the effect of the messages.
Example 5 - Inform the staff clearly about how to implement the policy on accepting and giving gifts
Ethics and compliance programs include detailed policies and procedures on accepting and giving gifts. However; more often than not, employees are not informed about implementation. One of the critical elements related to a company's stance on integrity is its gift policy. Periodically informing the staff about acceptable and unacceptable practices will raise awareness. Showing how to turn down an expensive gift politely and the transparency of the process will have a significant impact within the company.
I tried to support the main theme of this essay with only 5 different examples above. You can easily increase these examples for your company. Such practices will boost your employees' belief in the ethics and compliance rules. Thus, many claims, including "integrity" in ethics and compliance programs, will come to life and all employees will embrace the ethics and compliance rules and be proud of the company in which they work. Could there be a better feeling in a workplace?
I want to complete this essay with a wish. I hope in the future you maintain your integrity and make a lot of money. Yet, if you ever have to make a choice, choose to lose money rather than your integrity. For you may have many opportunities in the future to make money but never recover your lost integrity ever again.